About
The Commission is comprised of 3 Commissioners, an Executive Director, and 15 Gaming Inspectors.
The Commissioners are as follows: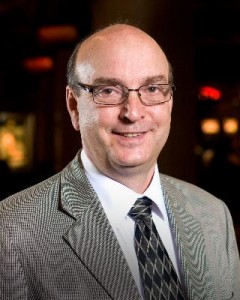 Dan Gustafson
Executive Director - Gaming Commission
Dan Gustafson of Manlius, New York, has served as the Executive Director of the Oneida Indian Nation Gaming Commission since 2010. In that capacity, he manages the regulatory oversight for all Class II and Class III gaming, and licensing of Casino employees at Turning Stone Resort Casino, LLC, which includes Yellow Brick Road Casino, Point Place Casino, SavOn convenience stores, The Inn at Turning Stone, PlayOn at Turning Stone, and The Lounge with Caesars Sports.
Executive Director duties include the management and leadership of the Commission staff including its Surveillance Unit, Inspectors Unit, and an Internal Audit Division.
Mr. Gustafson's regulatory experience includes his work as the former Executive Director of the Michigan Gaming Control Board and past Chairman of the Michigan Liquor Control Commission. He also served in various aspects of state government as an elected member of the Michigan House of Representatives, and served on both House and Senate staff in the Legislature. Gustafson also served as Chief of Staff to former Lt. Governor Dick Posthumus.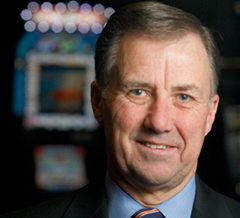 Doug Ostrander
Commissioner
Doug Ostrander was appointed in 2010 to the Oneida Nation Gaming Commission, the regulatory body that oversees the licensing and gaming activity at Turning Stone Resort and Casino. He currently serves as a councilperson for the Town of Cairo, chairman of the Cairo Zoning Commission and a trustee for the Cairo Library.
He was director of security for Turning Stone Resort and Casino from its opening in 1993 until his retirement in 2005. Before coming to Turning Stone, he served with the NYS Police for more than 20 years where he rose through the ranks, retiring as a Major in charge of traffic services.
Earlier in his career, he taught English as a Second Language for five years in the New York Public School System. He earned his bachelor's degree in French from Iona College and his master's degree in English as a Second Language from New York University.